1092 MW/MWp CLEAN ENERGY
Success in figures
CO2 savings of all parks in 2022
499.595 t
LHI wind farms
36
LHI solar parks
67
LHI hydro power
6
LHI E-charging points
11
1,9 Mrd. Euro
total output thereof
1092 MW/MWp
total output thereof
Investments in Renewable Energies
With the power of nature
Renewable energies are not just a trend. Investments in renewable energies make an active and measurable contribution to CO-2 reduction. In order to achieve the set goals, the long-term expansion of renewable energies is needed. And this is only possible through investments. Investments in renewable energies ensure a stable return in the long term, as they do not correlate with the stock market. Investors benefit from long-term stable cash flows. Renewable energies fulfil the criteria of sustainable investments and thus the requirements of institutional investors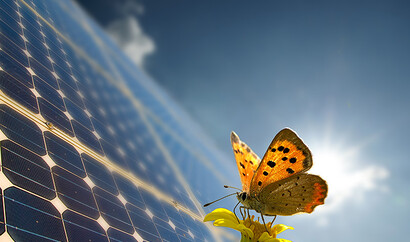 Our expertise for your success
Our expertise is all in-house. We do neither out-source the selection of locations, facilities and partners nor, of course, the conception nor the ongoing asset management. This enables us to be fast in exploiting opportunities and equally fast in finding solutions for possible risks.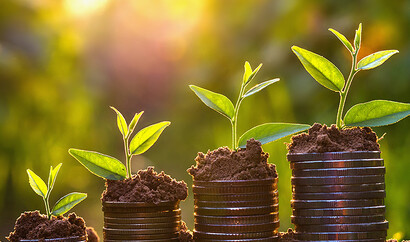 Assets we are looking for
We invest in wind/solar/hydro power. We are also interested in new investment opportunities such as storage technologies and e-mobility infrastructure.
As a project partner, you benefit from our know-how and a reliable and long-term cooperation.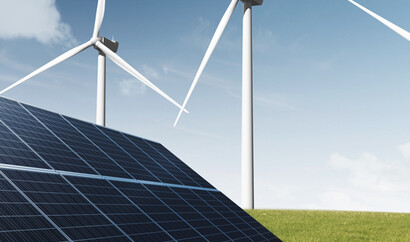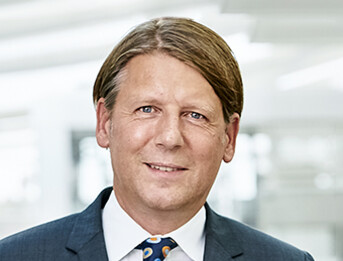 Franz Unterbichler LHI Kapitalverwaltungsgesellschaft mbH
Managing Director
Renewables Department
Tel.: +49 89 5120-1433
Mobile: +49 0174 3156036
Fax: +49 89 5120-2433

Martin Oellerer LHI Kapitalverwaltungsgesellschaft mbH
Funds- and Portfoliomanagement
Renewables
Tel.: +49 89 5120-1426
Mobile: +49 172 9602447
Fax: +49 (89) 5120-2426

The Weidenwang solar park with our partner E.ON
e-charging point Bad Kreuznach
e-charging-point Passau
e-charging point Ravensburg
e-charging point Sauerlach
e-charging point Schweinfurt
e-charging points Weiden
hydro power Baixo Sabor
hydro power Bemposta
hydro power Feliticeiro
hydro power Picote
hydro power Miranda da Douro
hydro power Villa Rea-Alijó
hydro power Ål
hydro power Dovre
hydro power Haugastøl
hydro power Sjøvegan
hydro power Vølset
Solarpark Auw
Solarpark Baar-Ebenhausen
Solarpark Beetzendorf
Solarpark Berkelweide
Solarpark Bitterfeld
Solarpark Bogen
Solarpark Cavillargues
Solarfarm Dietersdorf
Solarpark Doberschütz
Solarpark Dürrenried
Solarkark Dürrenried II
Solarpark Ebensfedl
Solarpark Eitensheim
Solarpark Euerwang
Solarpark Fahlhorst
Solarpark Falkenberg
Solarpark Finsterwalde
Solarpark Fisch
Solarpark Freudenberg
Solarpark
Solarpark Gardelegen
Solarpark Georgsdorf
Solarpark Gerdshagen
Solarpark Hafenlohr
Solarpark Haldensleben
Solarpark Hanstholmvej
Solarpark Hassel
Solarkparc Hepberg
Solarpark Höchheim
Solarpark Holzheim
Solarpark Jabel
Solarpark Kammerstein
Solarpark Kinderbeuern
Solarpark Lauingen
Solarpark Kümmersbruck
Solarpark La Rouchouse
Solarpark Langsendelbach
Solarpark Lauingen
Solarpark Leiwen
Solarpark Lochem
Solarpark Mantel
Solarpark Mazaugues
Solarpark Moosbach
Solarpark Mulfingen
Solarpark Munningen
Solarpark Neuhardenberg
Solarpark Niedermurach
Solarpark Obertrubach
Solarpark Prebitz
Solarpark Prenzlau
Solarpark Püchersreuth
Solarfarm Schweigersdorf
Solarpark Seßlach
Solarpark Storkow
Solarpark Thüngen
Solarfarm Trottenreuth
Solarpark Ursollen
Solarpark Wanzleben
Solarpark Weidenwang
Solarpark Welzow
Solarpark Westerheim
Solarpark Zeewolde
Windpark Aldermyrberget
Windfarm Aunis
Windpark Bad Saulgau
Windpark Champs à Gelaine
Windpark Coesmes
Windpark Haut de Correau
Windpark Forst Briesnig
Windpark Freist
Windpark Grebenau
Gundersweiler
Windpark Haiger
Windpark Heidehof
Windpark Hohenmölsen
Windpark Homberg
Windpark Hustedt
Windpark Imsweiler
Windfarm Kohlenstraße
Windpark Kusey
Windfarm La Dian
Windpark La Pâture
Windpark Lion-en-Beauce
Windpark Luko
Windpark Niedelehme
Windpark Niederstetten
Windpark Nord Sarthe 2
Windpark Pattensen
Windpark Perles
Windfarm Plésidy
Windpark Pritzwalk
Windpark Schwegenheim
Windpark Seuil
Windpark Terres Blances
Windpark Teutleben
Windpark Trendelburg
Windpark Vallée du Don
Windpark Velburg