TAILORED PROTECTION - MINIMISED RISKS
Insurance expertise at your side
LHI Versicherungsmakler GmbH as a joint venture of the LHI Group and conTRact Versicherungsmakler GmbH, Hamburg, has been successful on the market since 2005. We insure the complex risks of the LHI Group and are "risk managers" for LHI's customers, but also for third parties.
The investment volume of all insured assets is about 16 billion euros.
Our clients' assets are at the centre of everything we do. We provide them with market-leading solutions for commercial real estate, wind farms, solar parks and large properties such as rolling stock, both at home and abroad.
We are also your partner for balance sheet protection and directors' and officers' liability risks and offer transparent and comprehensive solutions for the company and the acting natural persons (personnel D&O, D&O and E&O).
We are happy to share our experience on how to develop an internal insurance department into a professional in-house broker. We support you on the way to an active and profitable in-house risk management unit.
You should not accept less
40 years of experience for your real estate
 Perfect protection for wind farms and solar parks
Security for companies and management
Your path to your in-house broker solution
contact
Call us, we are there for you.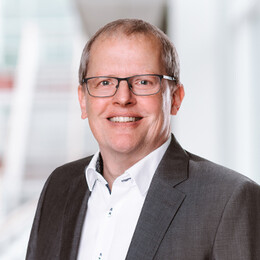 Christian Floth
LHI Versicherungsmakler GmbH
Managing Director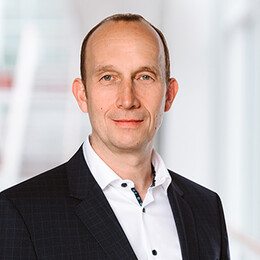 Jörg Reiner
LHI Versicherungsmakler GmbH Hamburg
Managing Director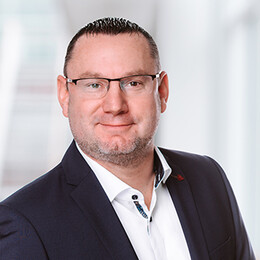 Olaf Tabbert
LHI Versicherungsmakler GmbH Hamburg
Authorised Signatory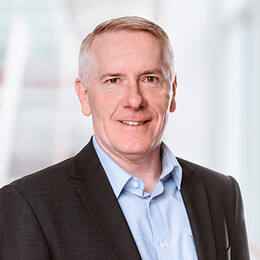 Helmut Thurnhuber
LHI Versicherungsmakler GmbH
Team Leader Property and Liability Insurance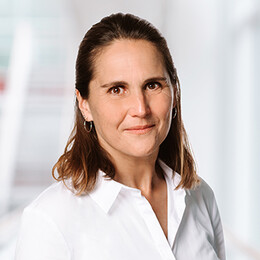 Alexandra Ostermaier-Schmidt
LHI Versicherungsmakler GmbH
Property and Liability Insurance Officer
PRELIMINARY INFORMATION
acc. to § 15 Regulation on insurance brokerage and advice (VersVermV)
Broker register
Register number: LHI Versicherungsmakler GmbH is registered in the Register of Brokers as an insurance broker pursuant to Section 34 d (1) of the Trade, Commerce and Industry Regulation Act (Gewerbeordnung) under the number D-4GXH-37B0B-23.
Competent permit authority/supervisory authority
IHK (CCI) for Munich and Upper Bavaria, Max-Joseph-Str. 2, 80333 Munich, www.ihk-muenchen.de
Phone +49 89 5116-0, Fax +49 89 5116-1306
Email: info@muenchen.ihk.de
Central broker register
The entry in the broker register can be checked as follows:
Deutscher Industrie- und Handelskammertag (DIHK) e.V., Breite Straße 29, 10178 Berlin
Phone +49 180 6005850 (0,20 euros/call)
www.vermittlerregister.info
Professional regulations
- § 34 d Trade regulations (GewO)
- §§ 59-68 Insurance contract act (VVG)
- § 48b Insurance supervision act (VAG)
- Regulation on insurance brokerage and advice (VersVermV)
The professional regulations can be viewed and accessed via the website www.gesetze-im-internet.de operated by the Federal Ministry of Justice and Juris GmbH.
Shareholding structure
LHI Versicherungsmakler does not hold a direct or indirect interest of more than 10% in the voting rights or capital of an insurance company. An insurance company or parent company of an insurance company does not hold a direct or indirect interest of more than 10% in the voting rights or capital of the insurance broker/our company.
Compensation
As an insurance broker, we offer advice. The remuneration - called broker's commission - for our advisory, brokerage and support activities is paid by the insurance company according to customary law. The broker's commission is part of the insurance premium. Any deviation from this must be expressly agreed between us and the client.
Information on the German conciliation bodies pursuant to § 214 VVG
Pursuant to Section 17 (4) VersVermV, we are obliged to participate in arbitration proceedings before consumer arbitration boards.
The following arbitration boards can be called upon for out-of-court dispute resolution:
Versicherungsombudsmann e.V.
P.O.Box 08 06 32, 10006 Berlin, www.versicherungsombudsmann.de
Ombudsmann Private Kranken- und Pflegeversicherung
Kronenstr. 13, 10117 Berlin, www.pkv-ombudsmann.de
IMPRINT
Obligation to provide information
Obligation to provide information pursuant to § 5 para. 1 no. 3 of the German Telemedia Act (TMG)
Publisher:
LHI Versicherungsmakler GmbH
Emil-Riedl-Weg 6, 82049 Pullach i. Isartal
Telefon + 49 89 5120-0, Telefax +49 89 5120-2000
E-Mail: info@lhi.de
Subsidiary:
LHI Versicherungsmakler GmbH
Branch office Hamburg
Barmbeker Str. 2, 22303 Hamburg
Phone +49 40 2109111-30
Management Board:
Christian Floth, Jörg Reiner
Registry court:
Local court of Munich: HRB 49122
Broker register www.vermittlerregister.info
Register-No. D-4GXH-37B0B-23
VAT ID number: DE 253844577
Permission according to § 34 d Abs. 1 GewO
Regulatory authority: IHK (CCI) for Munich and Upper Bavaria,
Max-Joseph-Str. 2, 80333 München, www.ihk-muenchen.de
Member of the IHK (CCI) for Munich and Upper Bavaria,
Max-Joseph-Str. 2, 80333 München, www.ihk-muenchen.de
Complaint management
If you have any complaints about our activities, please feel free to contact our complaints department:
E-mail: c.floth@lhi.de
Phone +49 89 5120-1620
Professional designation
Insurance broker with permission according to § 34d Sec. (1) of the Trade, Commerce and Industry Regulation Act,, Federal Republic of Germany