NEWS
Scope Awards 2022: LHI awarded best asset manager in the category Alternative Investments Infrastructure Equity
November 26, 2021
The Scope Awards 2022 were officially presented on 18 November 2021.
The LHI Group received the award for Best Asset Manager Alternative Investments Infrastructure Equity.
The jury's statement:
"For almost two decades, the Scope Award winner has set a clear focus on renewable energies in its infrastructure investments. With this approach, the asset manager has been able to more than double its active investment assets over the past five years and on top of that generate above-target distributions for its investors. The award jury highlighted the excellent asset sourcing as a key success factor."
LHI thus received an award as best asset manager for the second time in a row. In 2021, the award "Best Asset Manager Transportation" went to the LHI Group. In the field of Transportation, the LHI Group was nominated again for 2022 and thus among the top five.
"We are particularly pleased to have been named Best Asset Manager for the second time in a row. Across the asset classes, this is a great confirmation of the high quality of our asset management and the strong, long-standing track record of our investment products" says Markus Niedermeier, Managing Director of the LHI Group.
Back to overview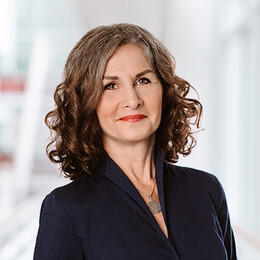 Claudia Mitteröder
Manager of Marketing and Communication