Germany is one of the most popular real estate investment locations. This will not change in the near future.
Why you should invest in Real Estate
When it comes to material assets, real estate is the most demanded asset class and therefore particularly important. Whether professional, semi-professional or private investors, real estate is part of the investment strategy for all investor groups.
Long-term returns, low volatility and opportunities for value appreciation are equally valued by investors. Not all properties are the same. Experts recognize the differences and thus also the opportunities and risks from investment opportunities. Active asset management today secures the earnings opportunities of tomorrow.
Why the LHI Group is your investment partner in the real estate asset class
The LHI Group has more than 40 years of experience with real estate and is one of the leading investment and asset managers in Germany.
The goal of each real estate investment is to maintain the value and realise potential increases in value. To achieve this one needs the necessary expertise of the real estate market, a broad network of partners as well as the experience, and the ability to identify potentials and risks at an early stage. All real estate experts are in-house at LHI and can meet all of these important criteria.
Our investment focus
Geographically, our focus is on investments in real estate in prime locations in large economic centres. Potential locations in B-, C- and D-Cities, properties with office, retail and service use with interesting utilisation and yield concepts are our investment core.
Investments in properties that meet our requirements with view to sustainability aspects, e.g. educational properties or assisted living, are getting more and more important.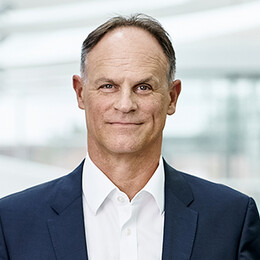 Thomas Schober
LHI Kapitalverwaltungsgesellschaft mbH
Real Estate Department
Number
of investments in the real estate asset class
112
Overall investment funds launched to date
in the real estate asset class
approx. EUR 5.9 billion
Overall, LHI has a management portfolio of rental area of
approx. 1.3 million square meters
of which around 99 % are leased.
2.8 billion Euro active investment funds in Real Estate
types of use
Current locations of our real estate
frequently asked questions
FAQ
Renewable energies are investments for our future. The path to ensure the long-term supply of renewable energies is irreversible. Therefore, the expansion and demand for solar parks and wind farms is growing.
Why you should invest in Renewables/Infrastructure
Due to their long production cycle of at least 20 to 30 years, renewable energies are particularly suitable for investors with a long-term investment horizon.
Reduced production costs allow economical operation even at low subsidy rates. Currently rising electricity prices make operation conceivable without subsidies.
In addition, there are further positive effects such as additional revenue opportunities through qualification as green energy and the very low correlation with other investments.
Why the LHI Group is your investment partner in the asset classes Renewables/Infrastructure
Commercial management, portfolio management and performance management are completely in our hands. This gives you an experienced partner for the entire duration of the investment.
The technical management of our parks is carried out together with our project partners.
We only work with project partners who have been tested by us through an intensive selection process and who meet our high standards.
Our investment focus
In the field of renewable energies we are currently concentrating on photovoltaics and wind-onshore. In the future, our focus will also be on other technologies such as water. We deliberately decided to invest only in Euro countries which offer stable legal conditions with regard to feed-in tariffs.
Franz Unterbichler
LHI Kapitalverwaltungsgesellschaft mbH
Renewables Department
Number of investments and portfolio structures
in the renewables asset class
14
Overall investment funds launched to date in the renewables asset class

1.5 billion
LHI wind farms
33
LHI solar parks
39

Total investment volume of
EUR 1.5 billion

Total rated output
780 MW/MWp
Solarpark Auw
Solarpark Beetzendorf
Solarpark Berkelweide
Solarpark Bitterfeld
Solarpark Cavillargues
Solarfarm Dietersdorf
Solarpark Doberschütz
Solarpark Dürrenried
Solarkark Dürrenried II
Solarpark Euerwang
Solarpark Fahlhorst
Solarpark Falkenberg
Solarpark Finsterwalde
Solarpark Fisch
Solarpark
Solarpark Gardelegen
Solarpark Georgsdorf
Solarpark Gerdshagen
Solarpark Hafenlohr
Solarpark Haldensleben
Solarpark Hanstholmvej
Solarpark Hassel
Solarkparc Hepberg
Solarpark Jabel
Solarpark Kinderbeuern
Solarpark La Rouchouse
Solarpark Lauingen
Solarpark Leiwen
Solarpark Lochem
Solarpark Mazaugues
Solarpark Mulfingen
Solarpark Neuhardenberg
Solarpark Prenzlau
Solarfarm Schweigersdorf
Solarpark Seßlach
Solarpark Storkow
Solarpark Thüngen
Solarfarm Trottenreuth
Solarpark Wanzleben
Solarpark Weidenwang
Solarpark Welzow
Solarpark Westerheim
Windpark Aldermyrberget
Windfarm Aunis
Windpark Bad Saulgau
Windpark Champs à Gelaine
Windpark Coesmes
Windpark Haut de Correau
Windpark Forst Briesnig
Windpark Grebenau
Gundersweiler
Windpark Haiger
Windpark Heidehof
Windpark Hohenmölsen
Windpark Homberg
Windpark Hustedt
Windpark Imsweiler
Windfarm Kohlenstraße
Windpark Kusey
Windfarm La Dian
Windpark La Pâture
Windpark Lion-en-Beauce
Windpark Luko
Windpark Niedelehme
Windpark Niederstetten
Windpark Nord Sarthe 2
Windpark Pattensen
Windpark Perles
Windfarm Plésidy
Windpark Pritzwalk
Windpark Schwegenheim
Windpark Seuil
Windpark Terres Blances
Windpark Teutleben
Windpark Trendelburg
Windpark Uhl
Windfarm Val d' Origny
Windpark Vallée du Don
Windpark Velburg
According to many forecasts, the global average demand for passenger and cargo flights will continue to rise over the next ten or twenty years.
Why you should invest in Aviation
Aircraft, engines and helicopters can be individually secured and can in principle be used worldwide at any time. The investment is therefore not tied to a specific location. In addition, the aviation market is highly regulated and standardized for safety reasons - an A320 is always an A320. This also means that these assets are more liquid and the determination of the purchase price more transparent than with other "alternative assets". The costs of maintenance and the procurement of spare parts are also well calculable and the periods are relatively easy to estimate.
Why the LHI Group is your investment partner in the asset class Aviation
We have many years of experience in this asset class as well. We work with recognised aerospace contract partners and have extensive contacts with globally operating and renowned aerospace market players in the aviation industry. This allows us to quickly and sustainably implement investment products in the aviation sector.
Our investment focus
The LHI aviation asset class consists mostly of investments in aircraft turbines, air planes and helicopters.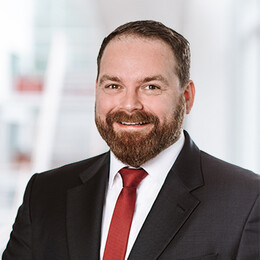 Benjamin Jüriens
LHI Kapitalverwaltungsgesellschaft mbH
Aviation Department

Number of active investments in
the aviation asset class
13

Overall investment funds launched to date in the aviation asset class
approx.
EUR 1 billion
With the GE 90 115 B,
we have the most powerful engine
in the portfolio with a thrust of
115,000 Newton.
FREQUENTLY ASKED QUESTIONS
FAQ